Foaming machine, pu wide board foaming table debugging completed
Views: 21 Author: Site Editor Publish Time: 2018-08-27 Origin: Site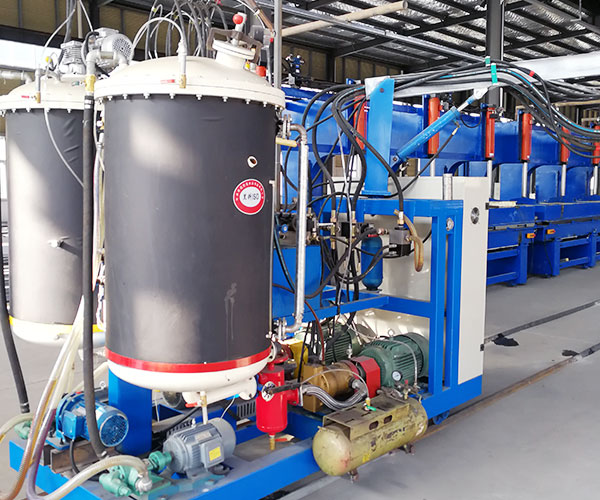 Luoyang YUOU doors and windows technology co., LTD., our company was established in 1992, is one of China's first batch of industrial door processing manufacturers, 27 years focused on industrial door manufacturing, have 52 sets of professional producing equipment, have high speed door, sectional door, flat open sliding door, rolling door, fire door, steel door. Has full set of processing production line and accessories.
The 4cm*45cm/50cm/55cm polyurethane foaming machine and the foaming machine have been fully equipped since 2010. Recently, in order to meet the wider production demand, our company specially produces the widened and thickened polyurethane foaming machine with a width of 5cm/7.5cm/10cm*100cm.
The installation and debugging of the equipment is completed today. The materials produced can be used for the exterior wall boards of factories and color board houses, large flat doors, large sliding doors, large folding doors, vertical sliding doors and so on.Can meet the needs of more customers.Welcome to consult purchase!